CyberInstaller Suite 2011 v1.15

Create powerful and reliable installation packages in a few minutes!

CyberInstaller Suite

is a packetization and installation software, oriented to every kind of developer. Thus, it can be applied to any language or development environment (
.Net,
C++, C#, Delphi, Java, PHP, Visual Basic, etc.) and can be used either by the occasional programmer (free version), or by the professional developer (registered version).



The

Free

version is completely free of charge and allows you to distribute your own software in the easiest and cheapest possible way.

CyberInstaller Suite

(

CIS

) highlights itself from other installers for being very easy to use and for the many features and the great versatility offered.




Brand new 2011 release now available!
(2011/05/09 - last update on 2011/09/01)

After more than a year since the last version, now available the long awaited 2011 release, with full support to Vista, Seven, Server 2008, both 32 and 64 bits. In addition, with automatic online updates, it gives your users the ability to update the installed
applications
. All this, together with many other new features and several bug-fixes, makes the 2011 the most substantial version ever released.

proprietary
engine

upgraded and even more flexible and reliable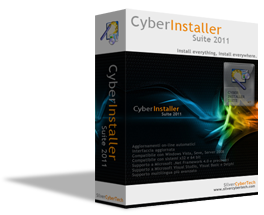 detailed summary
of changes applied to the system

roll-back
for the safest installations

wizards


for
assisted
package creation

Dependencies Finder

completely automatic tool

multilanguage support

enanched
, Translator tool included

serial codes

creation and automatic management of infinite codes

minimum requirements
easy and intuitive management

Microsoft .Net

Framework


embedded support to framework 1.x, 2.0, 3.0, 3.5, 4

all Microsoft Windows versions
including Vista, Seven, Server 2008 R2, 32/64 bit systems


on-line updates
automatic,

for all installed application too


Windows Installer


embedded support to .msi and .msm


fonts
enanched installation with no system reboot needed


Side-By-Side
installation mode for special components in a couple of mouse clicks


flexible output


at your choice between executable, CD/DVD, web page


software prerequirements


with possibility to be downloaded on the fly during installation


Interactive video tutorials

They will allow you to quickly learn all the functionalities of

CyberInstaller Suite
in a quick and amusing way! Besides it will be a good occasion to show some potential of

CyberInstaller Suite

at work. Don't miss them!

And if you want a video tutorial about a particoular video feature, just ask the customers service.


Buy registered licenses

Registered licenses (
Personal
,
Professional
and Enterprise) offer many advantages compared to the
Free
one, as unlimited access to all features (but only the Professional and
Enterprise
enable the most advanced ones), number of components that can be added to the installation

package

or package size.

The
Professional
and
Enterprise
licenses, furthermore, are the only ones to allow the distribution of commercial packages without restrictions

and some unique features.


Forum
and
Blog


The forum is the place where you can ask questions, tell ideas and critics, report bugs and compare techniques for creating an installation package with other users or discussing about the most appropriate way to use

CyberInstaller Suite

.
The blog is a kind of on-line diary about

CyberInstaller Suite

or any other

SilverCyberTech
™
software
.

Here Sergio Pappalardo, author of the software, will write about development progresses, thoughts, impressions and ideas. If you don't want to register to the forum, this is the correct place where you can write comments and signalings:
no registration required!


Testimonials: what they say about us...

Lots of users are highly satisfied with

CyberInstaller Suite

for their needs. Users, companies, corporations and other organizations have found an improvement of their activity thanks to the power, versatility and ease of use offered by

CyberInstaller Suite

.
Some of them wanted to be testimonials, showing their trust in

CyberInstaller Suite

. Become a testimonial now! You will have your logo on our site.


Contacts

Contact
SilverCyberTech
™
for further informations about

CyberInstaller Suite

, problems about its use or anything you might want to ask or say. We will be glad to help you!




customer service

technical support

(+39) 328 7431618

L
egal address:

Via P. Maroncelli, 2/a int. 5
36061 Bassano del Grappa (VI) - ITALY





Visual Basic - T&T
recommends CyberInstaller as professional installer solution, in both editions, free and registered.
Since 08/11/2005 the order of Italian Government

Consiglio di Stato

(U.S.A.I.)

and

Tribunali Amministrativi Regionali (TAR)

uses
CyberInstaller Suite Professional.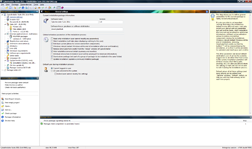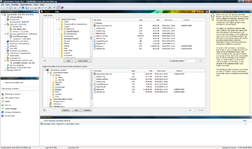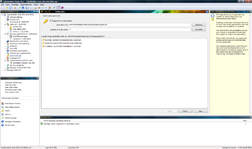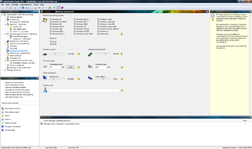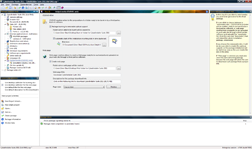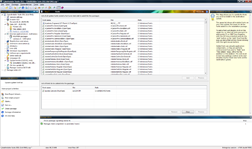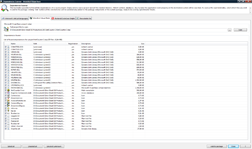 DeltaForth File Builder, open-source project, hosted by

CodePlex

,
uses CyberInstaller.
Vsi Builder, tool
by Alessandro Del Sole
(never realized before in Italy and second in the world)
to create .vsi packages for Microsoft Visual Studio, uses
CyberInstaller.



CyberInstaller Suite - Look ahead.