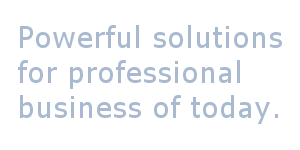 SilverCyberTech presents...

Professional solutions for business of today

CyberInstaller Suite 2011 1.15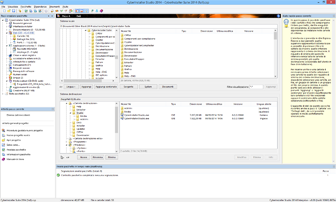 CyberEasyManager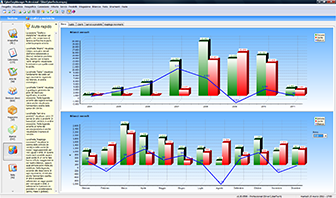 Manage you business and carry your office with you, anywhere you are!


CyberTaskTimer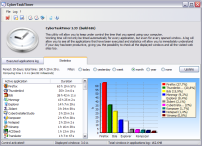 Have you ever wished to know if and how much you working day has been productive? How long have you been distracted by email? By you instans messaging contacs? By browsing on your favourite web sites or by your beloved videogame? How much time have all this kept you off from your work? Well,

CyberTaskTimer
perfectly answers to this need!



CyberTaskTimer

is a little freeware utility whose only target is to monitor any application is used, timing its using time. At system start-up it taks place near the Winodws clock (tray area) and it activates immediately.



CyberTaskTimer

may be also used to log all applications run on your own computer and even more, not only the applications, but all the windows that have been showed (even the screensaver and the browsed web-sites). This way you can detect improper use of your system/account and prohibited use of the account where

CyberTaskTimer

is installed to.



The

forum

is the place where you can ask questions, tell ideas and critics, report bugs and compare techniques for creating an installation package with other users or discussing about the most appropriate way to use

CyberInstaller Suite

.
The blog is a kind of on-line diary about

CyberInstaller Suite

or any other

SilverCyberTech
™
software
.

Here Sergio Pappalardo, author of the software, will write about development progresses, thoughts, impressions and ideas. If you don't want to register to the forum, this is the correct place where you can write comments and signalings:
no registration required!


Testimonials: what they say about us...

Lots of users are highly satisfied with

CyberInstaller Suite

for their needs. Users, companies, corporations and other organizations have found an improvement of their activity thanks to the power, versatility and ease of use offered by

CyberInstaller Suite

.
Some of them wanted to be testimonials, showing their trust in

CyberInstaller Suite

. Become a testimonial now! You will have your logo on our site.


Contacts

Contact
SilverCyberTech
™
for further informations about

CyberInstaller Suite

, problems about its use or anything you might want to ask or say. We will be glad to help you!



customer service

technical support

(+39) 380 4613827

All contact information to this page.